Big Changes To Jotsway Canyon!
---
Hello there!
The last build for Jotsway Canyon was a while ago so you may be wondering what's been going on!
Jotsway Canyon is still very much in development. If you follow my Twitter, you'll have seen a few screenshots of something familiar yet different.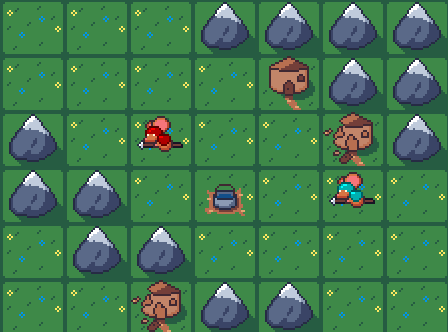 During the past few months, I've been learning Godot. I've found that I get on with Godot much better than GameMaker so I've decided to build Jotsway Canyon in Godot instead.
I took this opportunity to go from a hex grid to a square one. It was something I was thinking about for a while and I'm looking forward to implementing the many skills onto a square grid! I may go into the specifics as to why in a future post.
What's Mostly The Same
Units
Skills
Story stages
Bosses
Upgrading classes
What's Mostly Different
New square grid instead of hexagonal
How stages are explored
More than two teams
I have lots of changes I'm not quite ready to share yet. I'll post the updated build when it's ready! In the meantime you can still check out Jotsway Canyon as it is now :)