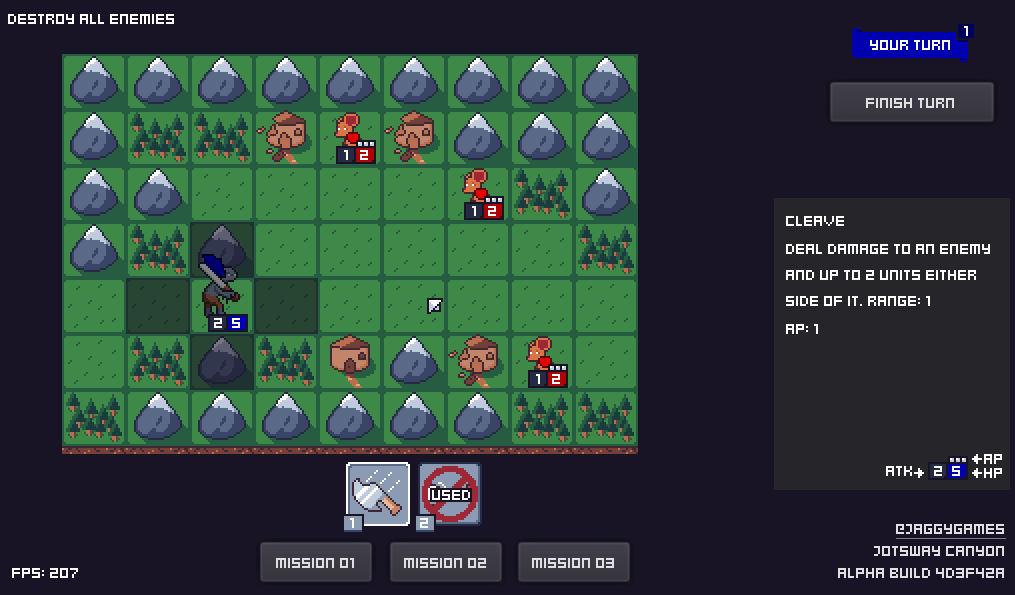 Hello!
After the complete re-write, I'm starting to add mechanics and features back in. I'd like to get some super early feedback and make sure the export process is working correctly.
Currently, only Linux and Window 32 bit options are available. Please let me know if there are any issues.
Please note audio hasn't been implemented yet.
You can leave feedback on the Community Page or drop me a message on Twitter.
Cheers!
Files
jotswaycanyon-linux-alpha.zip
19 MB
jotswaycanyon-windows-alpha.zip
15 MB